More about Skyline Luge Singapore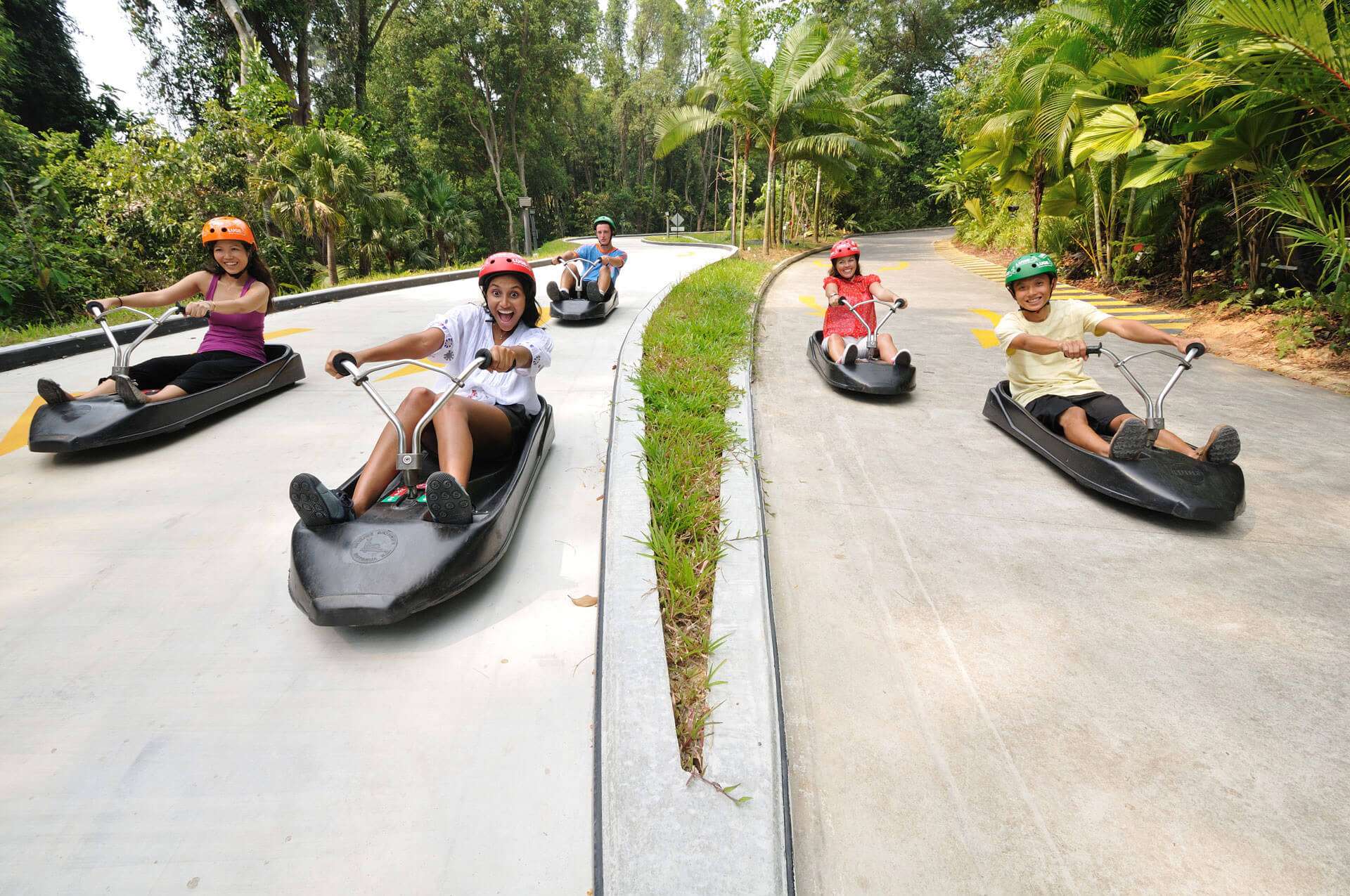 Seeking for some thrilling adrenaline rush amidst Asia's Favourite Playground – Sentosa Island? Then this one's for you!  Specially designed with hairpin corners, exhilarating tunnels and exciting downhill slopes, the Skyline Luge Sentosa allows you the freedom to be in full control yet deliver a rush of adrenaline through a 20-minute Luge and Skyride! What's best? The tracks here are built for adults and children alike, so you'll get to enjoy some thrilling excitement with the little ones!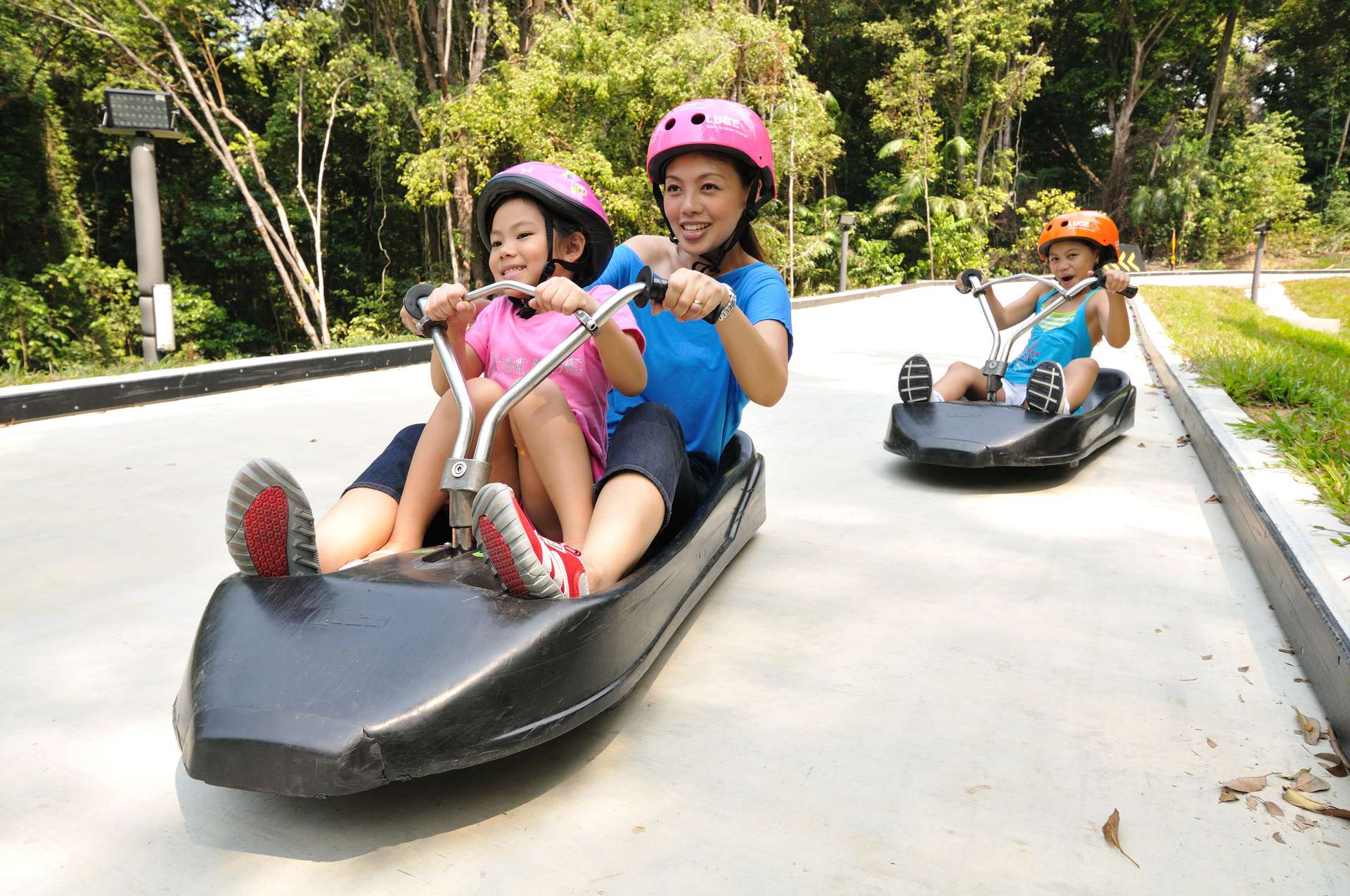 Operating all year round from 10 AM to 9:30 PM, riders can choose to ride the Luge and Skyride during the day or experience the Night Luge! Luge as the tracks come to live with vibrant coloured lights when darkness falls on the world's first night Luge experience here at Skyline Luge Sentosa. Trust us, it's an adventure you won't want to miss! Riders may opt to Luge down the tracks and return via the Skyride or the opposite for your convenience. The last ride of the day is at approximately 9:15 PM each night but is still subjected to change depending on weather conditions so don't be late!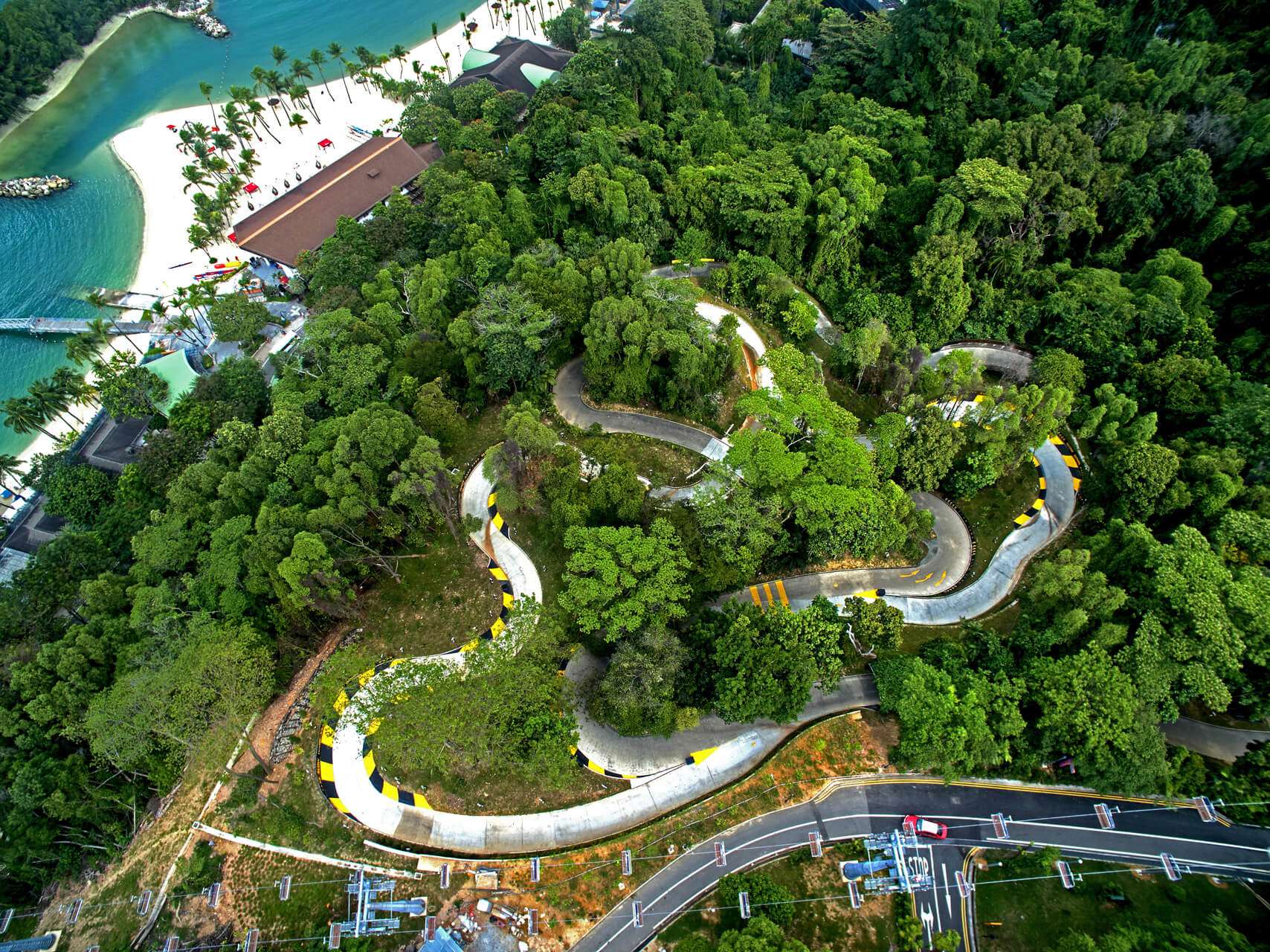 Take your pick between the 688m Dragon Trail, the 628m Jungle Trail, or up your game with two new tracks through endless twist and turns through the mystical forest! Up for more thrills? Well, then we reckon that you can continue on to experience the different excitement of all four tracks because once is simply not enough! 
But if you're ready to take things easy after a thrilling ride, look no further! Jump aboard the Skyride for a scenic adventure like never before as you glide through the skies on a 4-seater chairlift. It's guaranteed to be an eye-opening adventure like no other as you experience a bird's eye view of the Singapore Skyline and the South China Sea while engrossed in the natural habitat of Sentosa Island below your feet!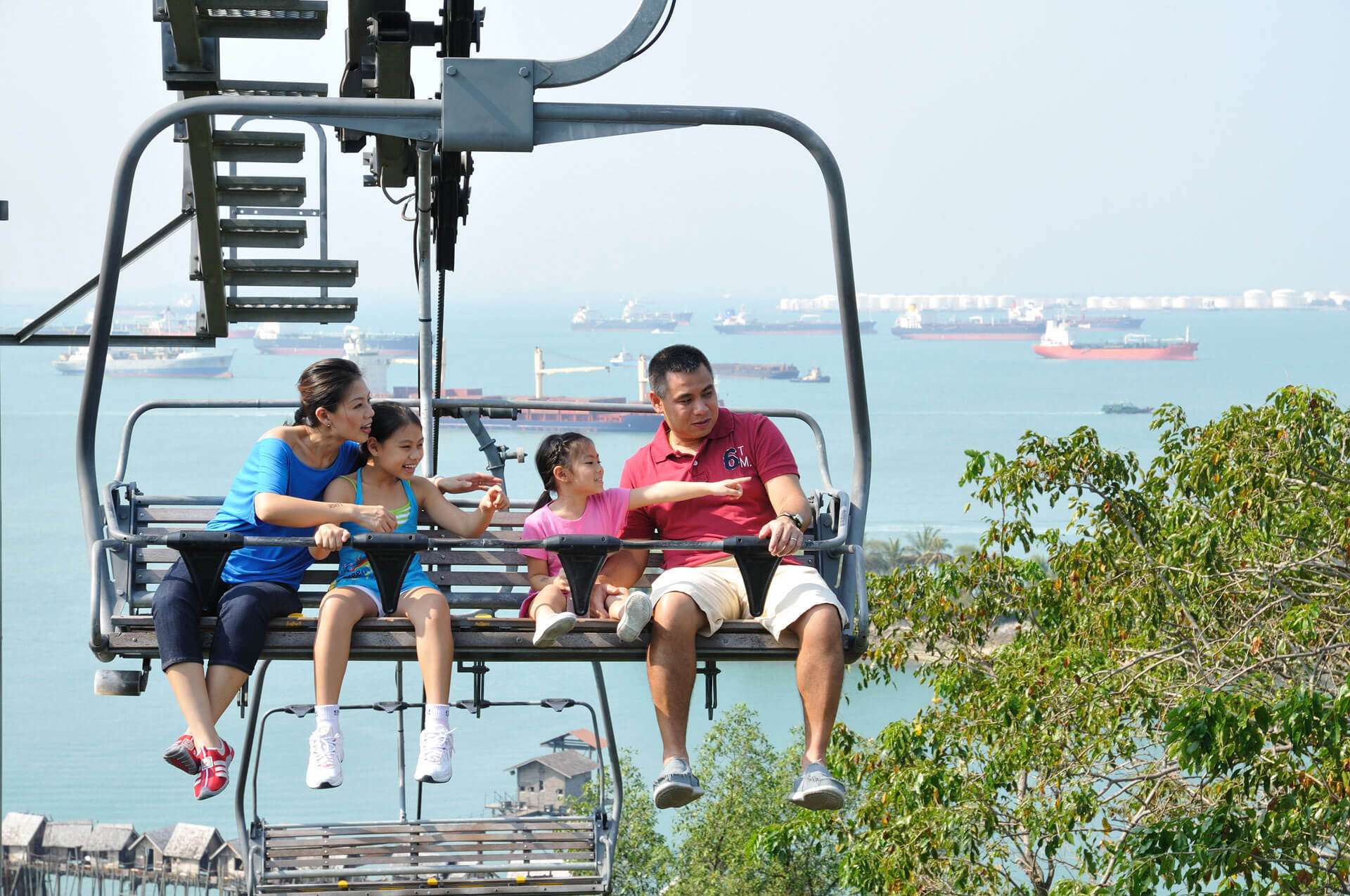 For those who are here with a special someone, up your romance game on an after-dark Skyride amidst the stars. You can even catch glimpses of the enchanting Wings of Time firework show from above! Voted as the Number 1 Show in Sentosa, this spectacular Award-Winning Outdoor Night Show is a whole new level from the Skyride view!
How to travel to Skyline Luge Sentosa
Skyline Luge Sentosa has two entrances, riders may choose to arrive from the entrance that is most convenient:
1. Imbiah Lookout Entrance - The Imbiah Lookout Entrance is at the top of the Skyride, riders can Luge down the tracks and return via the Skyride. 
By Bus: Get on Bus A – Westbound and get off at Imbiah Lookout Bus Stop 
By Monorail Sentosa Express: Imbiah Station
By Cable Car: 2-minutes walk from the Singapore Cable Car
By Car: Nearest parking is located at Imbiah Lookout Car Park
2. Siloso Beach Entrance - The Siloso Beach Entrance starts at the bottom of the Luge tracks, riders can catch the Skyride to the top and Luge back down.
By Bus: Get on Bus A - West Bound or Bus B - Eastbound and get off at Beach Station
By Monorail Sentosa Express: Beach Station
By Tram: Siloso Beach Tram - Stop 1A
By Car: Nearest parking is located at Beach Car Park