More about Jurong Bird Park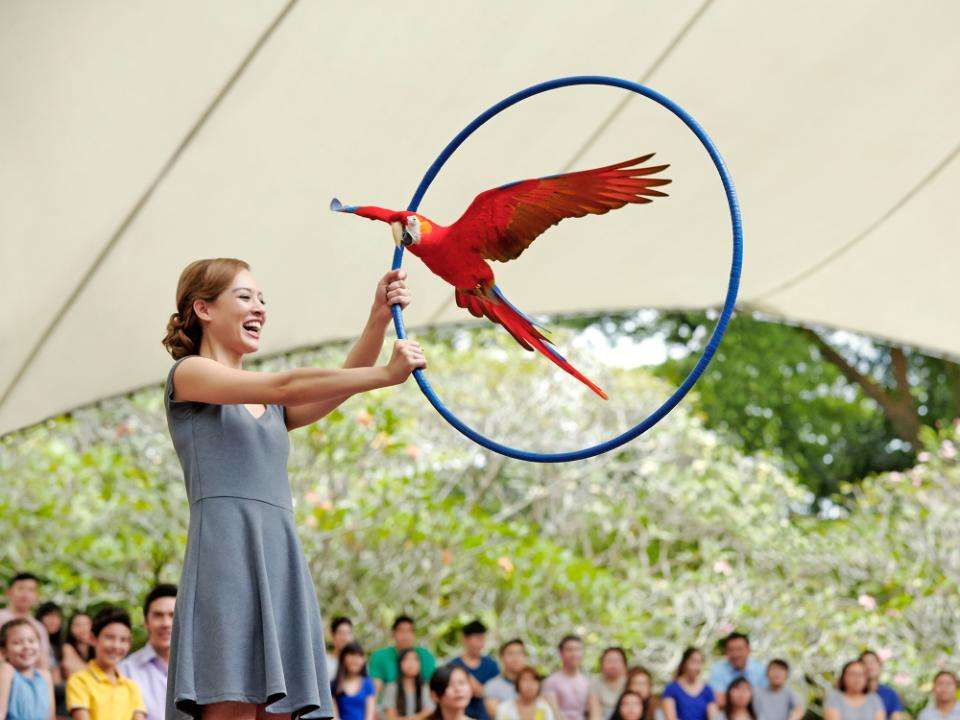 Perfect for both advanced avian lovers and ordinary families looking for an extraordinary quality time, Jurong Bird Park offers an exquisite experience for all kinds of visitors. Situated at the western slope of Jurong Hill, the aviary perches at the highest peak of Jurong region and covers an area of 0.2 square kilometers (49 acres), full with lush greenery and exciting attractions.
Visit the Feathered Beauties at Jurong Bird Park
Jurong Bird Park was a brainchild of Dr. Goh Keng Swee, the then Minister of Finance, who insisted that Singapore should have its own zoological garden after he visited one in Rio de Janeiro, Brazil. At a cost of SGD 3.5 million, the aviary paradise project was started in 1969, and was eventually opened to the public for the first time on 3 January 1971.
At the moment, Jurong Bird Park is one of the biggest and the best aviaries in the world. From majestic peafowls to clumsy penguins, the site is now a home for 5,000 birds of 400 different species, some of which are of the threatened category. The dazzling, feathered creatures are comfortably nesting among 14 thematic zones spread throughout the Park, which are designed to resemble the birds' natural habitat around the world.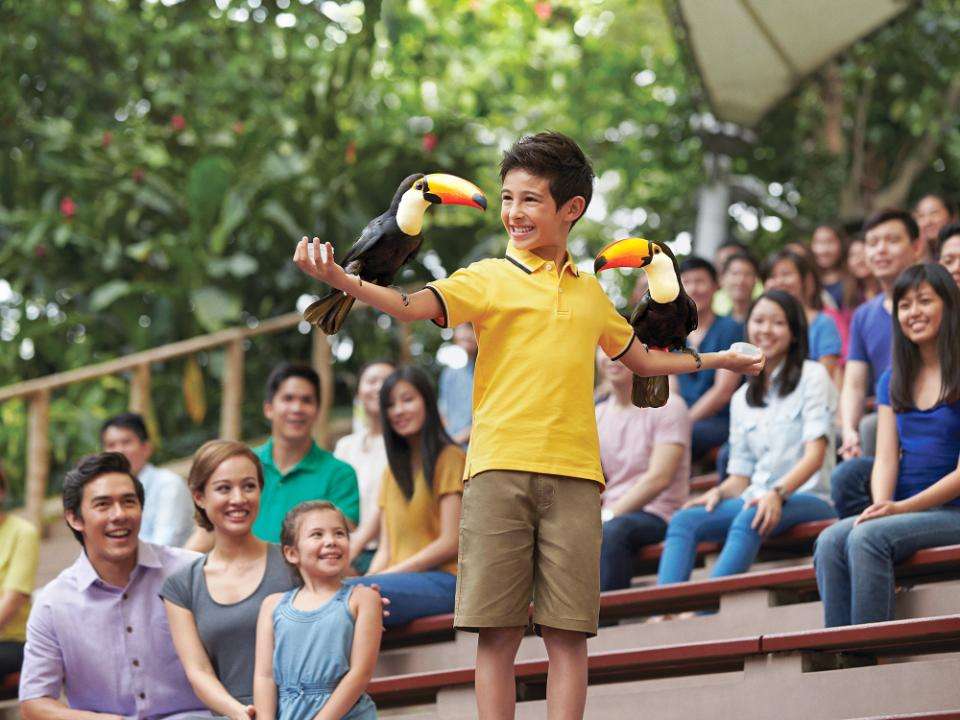 Not only can you visit the birds flying about in their own homey, lush environment, you also can witness the birds' breathtaking actions onstage. Jurong Bird Park shows include High Flyer Shows where an impressive flock of colorful birds create a rainbow of colors onstage. The show is dubbed as the world's largest number of performing birds in a single act. Meanwhile, King of the Skies Show presents the jaw-dropping grandeur of various kinds of predatory birds in action, including eagles, hawks, and falcons. Audience can witness the birds of prey in hunting simulation onstage.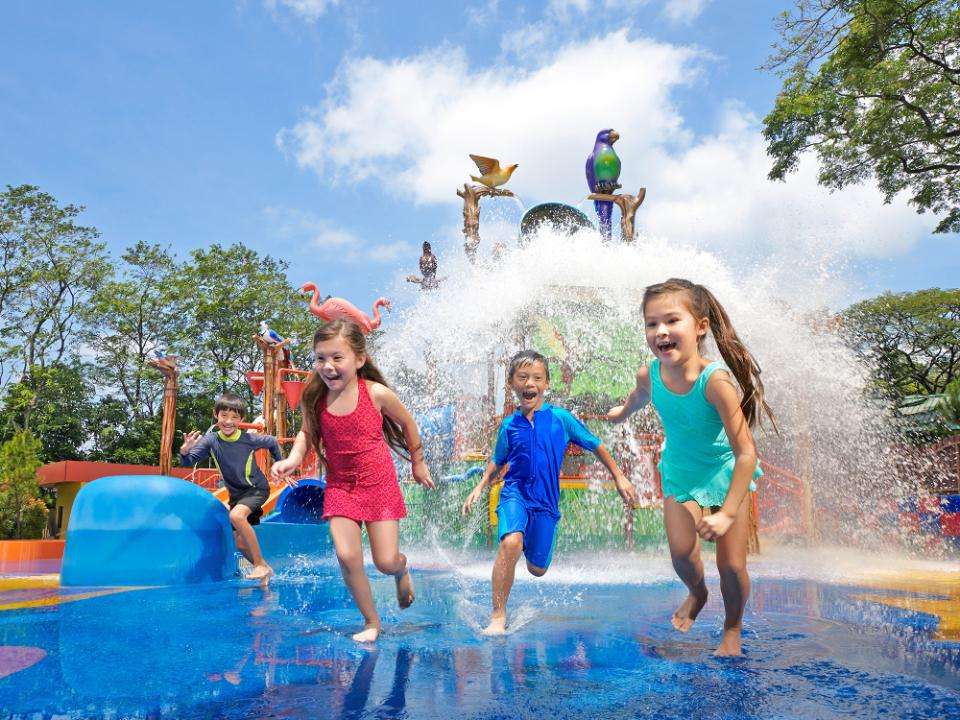 Families with children also would love a dip at Birdz of Play, the bird-themed water playground, or zipping across the adventurous Flying Fox.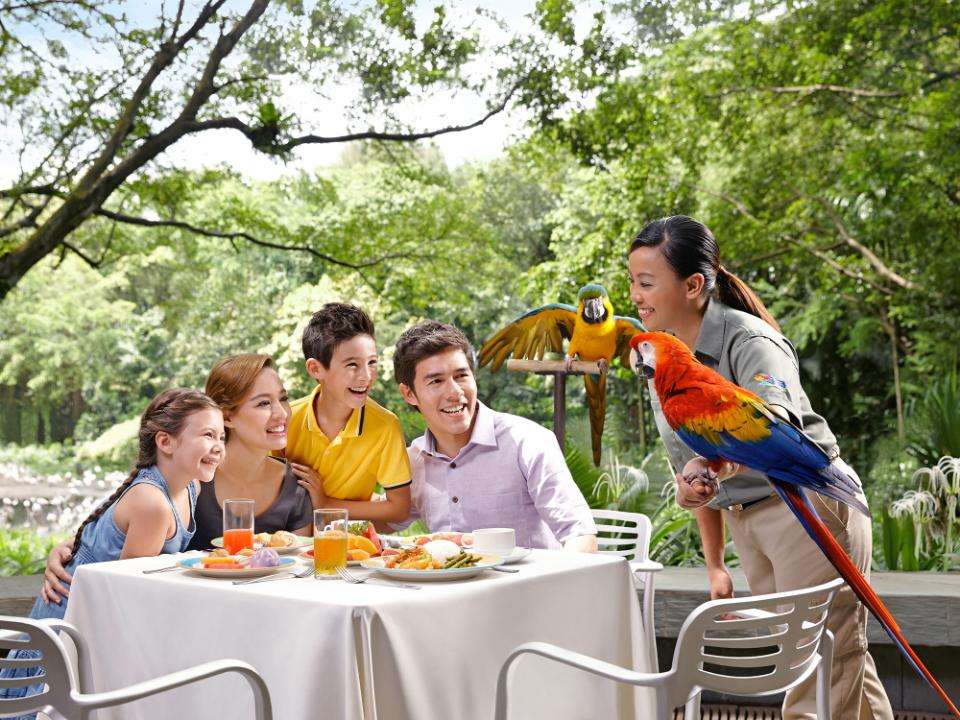 After a day of sightseeing, fun, and games you will love to dine with cutesy winged creatures at Lunch With Parrots, where you can watch a parrot show over lunch in front of the flamingo lake.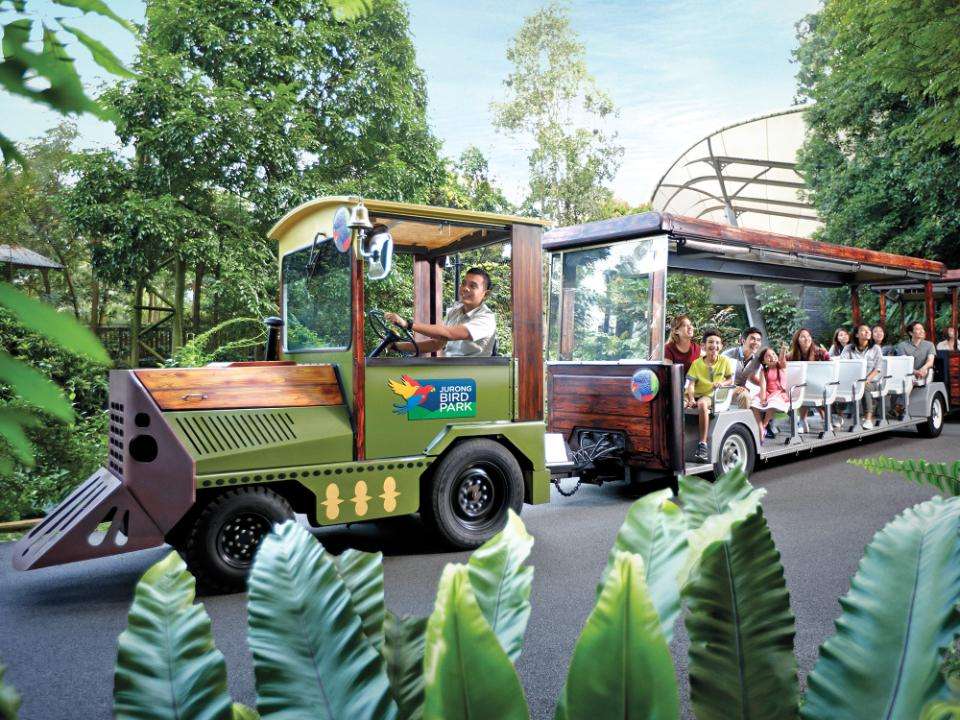 Peeking at the Jurong Bird Park map, you might be intimidated by how far stretch the aviary is. Don't worry, because you can get around the park safely and comfortably on board a tram service with several pick up and stop points around the park.
With so many things to do and enjoy, Jurong Bird Park ticket price, which starts from SGD 30.60, seems like a steal. However, for an even more significant price chop, you might want to look for Jurong Bird Park promotion offers available for both residents and tourists.
Jurong Bird Park opening hours are 08.30 to 18.00 local time. You can redeem your Jurong Bird Park tickets at 17.00 at the latest. Eligible visitors also can obtain the Jurong Bird Park ticket promotion with the SingapoRediscover Vouchers, which are redeemable via Traveloka.