Escaping Reality with Fun Activities and Tour in Bali
Endowed with extraordinary natural beauty, Bali has many things to offer. Also, the cultural roots that are still firmly embedded in the community today give uniqueness to the different sides of Bali. In Bali, witnessing the devotion of the people in praying in the background of astounding natural beauty is a common thing. Many temples open to the public, visitors can see the worshipers as long as they do not disturb the fervour. Want to push your adrenaline with friends? Bali will fulfil your wishes. Bali will satisfy your hobby of doing extreme things. Get your camera ready to capture every moment you don't want to miss.  
Bali also has lots of tour packages with a variety of activities at different rates for its Bali day trips. By using this Bali tour package, you can certainly cut a lot of things from your mind. Choose the right Bali tour package, and you can enjoy Bali in the most convenient way. Check out the best Bali tour package curated by Traveloka Xperience below: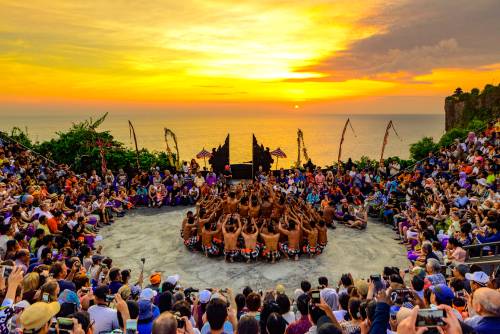 Only have a day in your itinerary to feed your adventurous soul? Do you want to squeeze all the best that Bali can give you in less than 24 hours? Then this tour is perfect for you! Get a chance to explore Uluwatu and Pandawa, two of Bali's best destinations, with this spectacular full-day tour. 
The tour will take you to the natural wonders of Water Blow Tanjung Benoa. Your day gets better as you can try various other exciting activities, like water sports at Tanjung Benoa, and play under the sun at Pandawa Beach. You will then get to see a breathtaking view of the sun setting over the vast Indian Ocean and a traditional Kecak Dance performance at Uluwatu Temple, which makes a perfect ending to a marvelous day.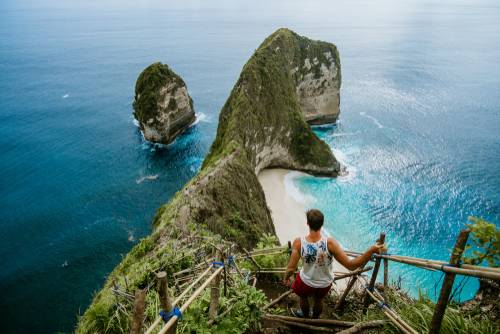 What's life without a little adventure? A tropical vacation shouldn't just be about relaxing on beaches, so come have fun and explore all Bali has to offer with Bali Funtasea. Explore the charms of Nusa Penida and prepare to be amazed by the spectacular views that await you there. Embark on an island tour to Broken Beach, Angels Billabong, and Kelingking Beach; the three must-see iconic tourist destinations on the island. Besides sightseeing, you can also enjoy various water activities like snorkelling and canoeing.
If you are in the mood for exploring and having tons of fun, then come and join the Bali Hai Reef Cruise to Nusa Lembongan! The luxury catamaran departs Benoa harbor at 09:15 each day to cruise from Bali to Nusa Lembongan where it moors alongside a purpose-built pontoon, which is packed with activities for the whole family. See Lembongan island's exotic marine life and colorful corals from a semi-submersible coral viewer, try scuba diving with experienced PADI diving instructors, enjoy unlimited banana boat rides, and even slide down the 35 meter waterslide.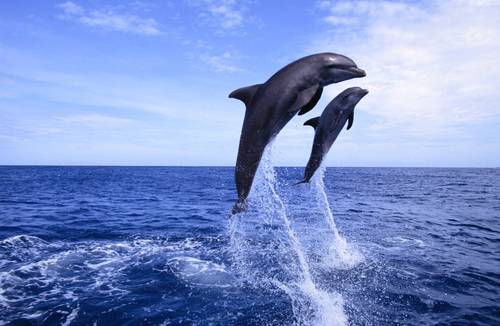 Make your Bali vacation even more perfect after seeing one of the most majestic sea mammals, dolphins. This tour will take you to Lovina Beach, one of the best, most spectacular beaches that serves as a habitat for dolphins. The tour driver will pick you up early in the morning, at about 03:30 AM. If this sounds too early for you, it'll all be worth it once you see adorable dolphins swim up to the surface of the sea as you watch from a traditional outrigger boat. Not just that, you also get to enjoy Bali's famous sunrise view, before continuing the tour to Gitgit Waterfall!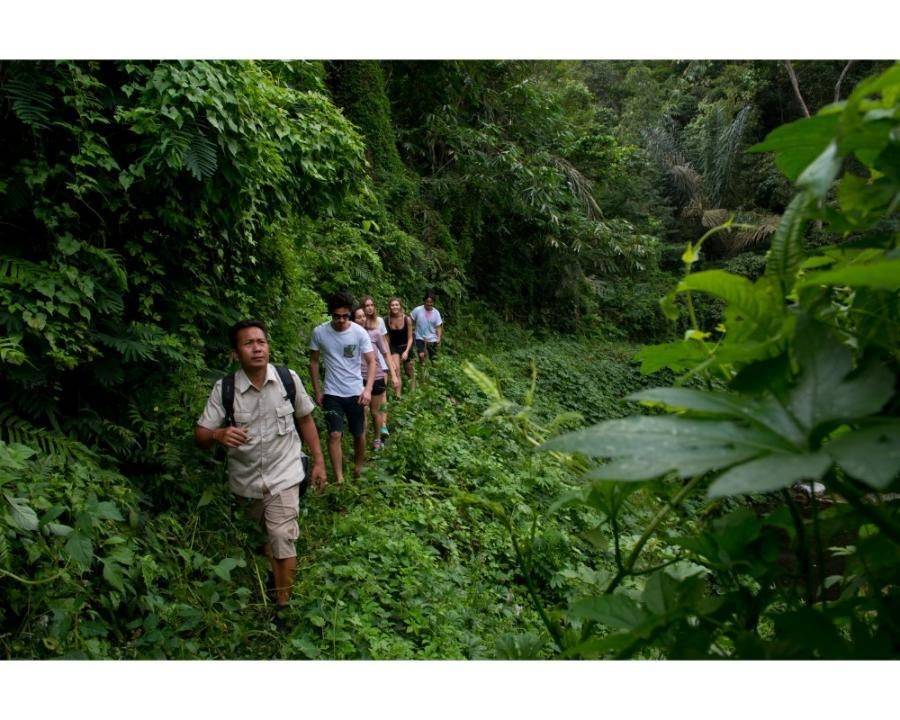 Don't miss this chance to trek through the historic Taro Village, one of Bali's oldest villages dating back to 4000 years ago! Learn more about its unique culture and way of life that has persisted over thousands of years as you walk and enjoy the view of green rice fields and lush bamboo forests. A professional guide will introduce you to the local flora and fauna, including wild orchids, and the Balinese Starling.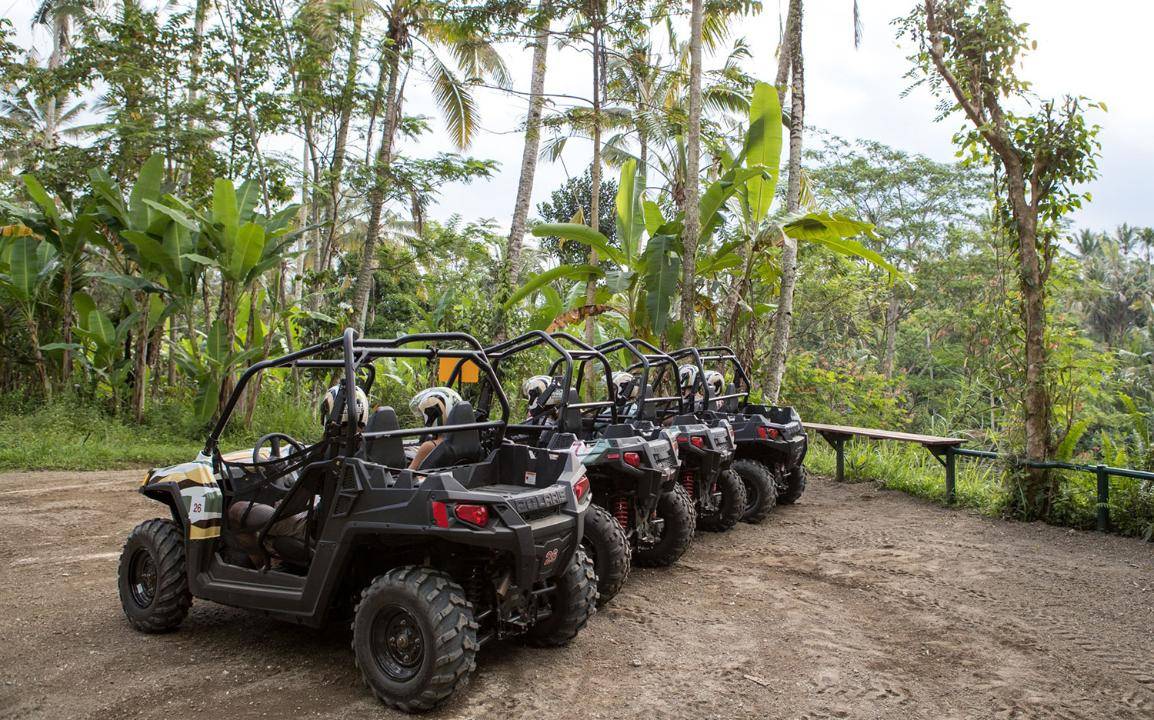 Start your engines and get ready to embark on a journey into the jungle to experience Bali's first and only purpose-built ATV track! Spanning 4.5 km over each lap, this thrilling new course is crafted with the most challenging adventure seekers in mind to provide an exciting and intense driving experience like no other on the island.
Utilizing Polaris Buggies, visitors have the option of choosing between single-seated ACE models or riding tandem with a friend or a guide in double-seated RZR models, as well as deciding the amount of laps to complete. The challenging and varied trail will make you feel like a rally driver, putting your driving skills to the test and leaving you yearning for more!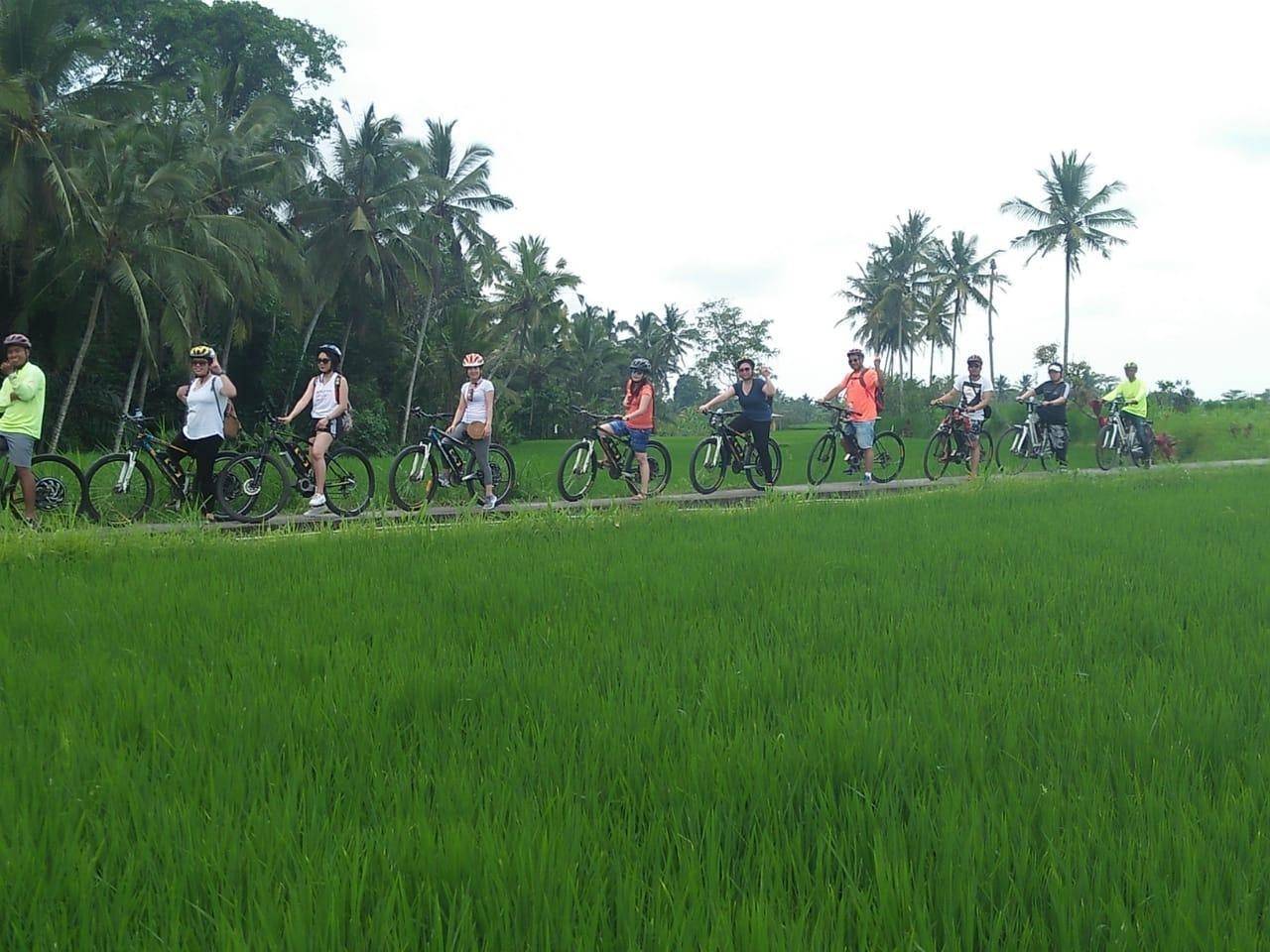 There are a lot of things that you can do while in Ubud, from exploring Ubud's nature, architecture, to its culture. In order to experience all of them, you have to be efficient with your schedule, especially when you have to move around places in so little time. But worry no more, because this tour got you covered!
Enjoy a hassle-free experience to discover Ubud at its best with Bali eBikes. Using electronic bicylces, this tour will take you to serene sites that make Ubud an extraordinary destination, such as village temples, Tegallalang rice fields, and Pakel Luwak Coffee. This is not only a convenient way to go around Ubud, but also interesting and unique to refresh your body and exercise with family and friends. A professional guide will accompany you to make sure that you get the best holiday experience as you pedal through the streets of Ubud!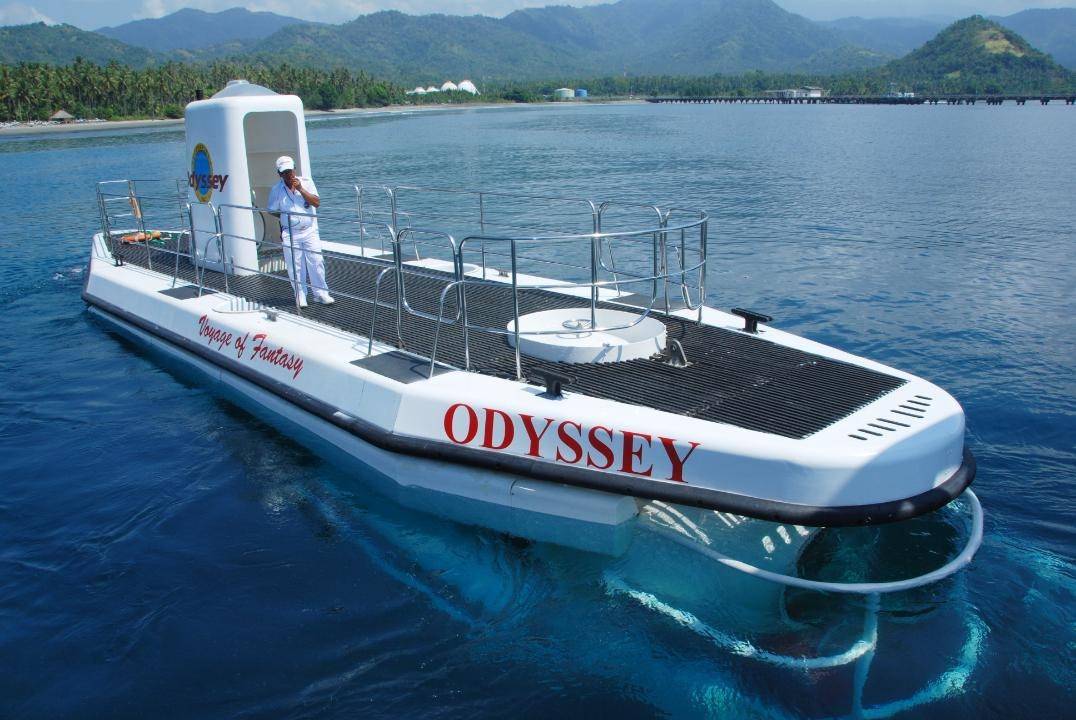 The underwater world has always been a fascinating scene to watch, but not everyone can experience diving. As the only tourist submarine in Indonesia, Odyssey Submarine provides the perfect solution for those who want to get up close with the marine biodiversity without having to swim and get wet. The exotic underwater world can now be experienced by people of all ages and physical conditions in a safe and comfortable atmosphere. You will be able to see rarely visited reefs and a wide variety of colored marine creatures in a famous Bali dive site. Equipped with strict safety procedures, Odyssey Submarine will ensure your voyage to the bottom of the sea will be smooth and enjoyable!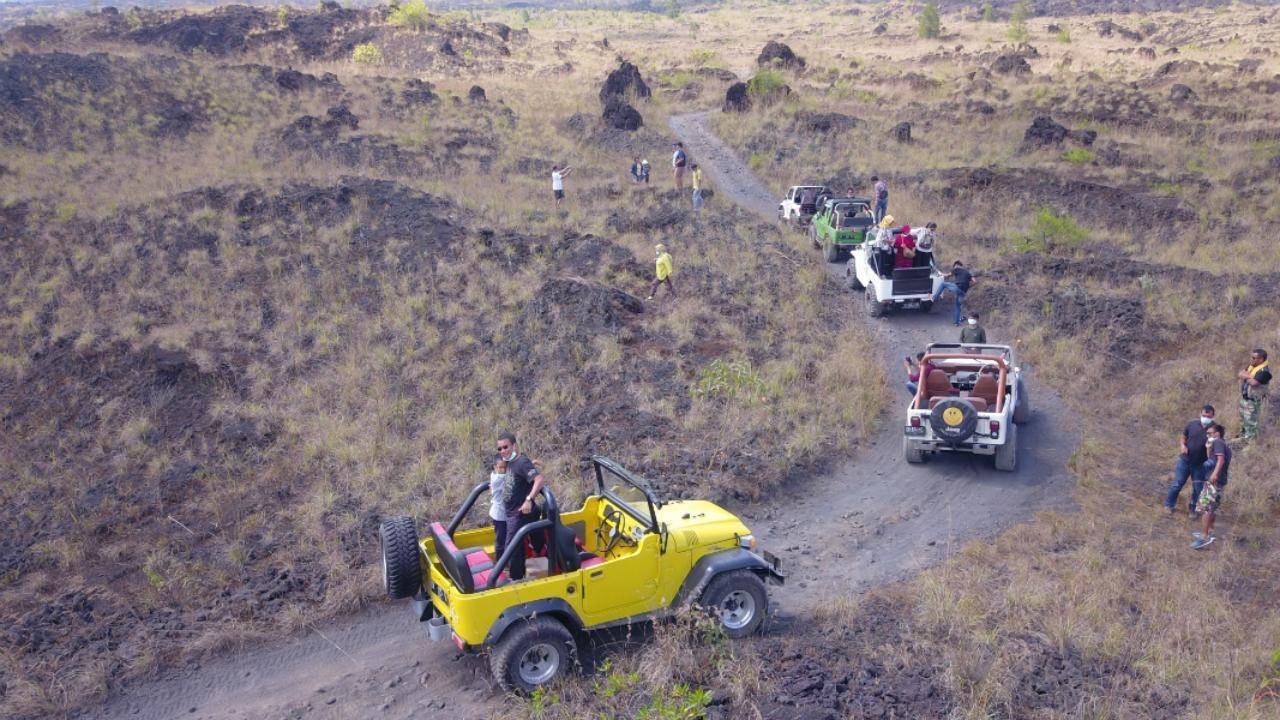 A holiday in Bali wouldn't be complete without a healthy bit of adventure thrown in. Join this private tour to experience a unique adventure in Bali with your closest ones. You will be picked up early in the morning to start your adventure in Mount Batur, an active volcano located in Kintamani area. Traverse the frozen lava fields from the 1968 eruption and explore the small pine forest at the foot of Mount Batur on a 4WD Jeep. Finish your journey with a delicious buffet lunch of Indonesian dishes and an optional coffee plantation tour.
Traveloka helps you to get the best experience in Bali 
Traveloka Xperience is South East Asia's leading travel and lifestyle activities booking platform. From concerts to films to spa to theme parks to tours and various other enriching activities, discover experiences that suit your passions easily! Click here for more tour packages in Bali.