The city of Antipolo stands high on a Plateau about 25 kilometers east of Metro Manila. The city, which perfectly mixes urban and rural charm, is famous for offering some of the best views of the cities below. But for the Antipolo resident, that's just the tip of the iceberg. The air is cool on most nights because of its elevation, making it the perfect place to retreat during the holidays. Amidst the slopes and twisting roads are numerous resorts, quaint cafes, and delicious hole-in-the-walls. Despite becoming more and more developed through the years, Antipolo hasn't lost its laid-back charm. The grass is still greener and nature still prevails. If you're looking for a quick trip, then look no further.
Why book an Antipolo Villa?
Whether you're staying overnight or for a couple of days, Antipolo villas are always the more comfortable option. Villas offer all the comforts and amenities of a hotel room with the added bonus of space. Unlike the typical hotel room, which doesn't offer much beyond a bed and perhaps a small seating area, villas would have a separate living area for lounging, and possibly even a kitchen and dining area. Having space beyond the bedroom is especially important for large groups or for guests who are planning to stay for multiple nights.
Choosing to rent a villa is usually more affordable than booking multiple rooms in a hotel. This also means that coordinating trips around the city is easier because everyone is staying in one place.
Types of Villas
If you're planning a trip to Antipolo and don't know yet where to stay, villas should be one of your top choices. Here are some villa types to consider: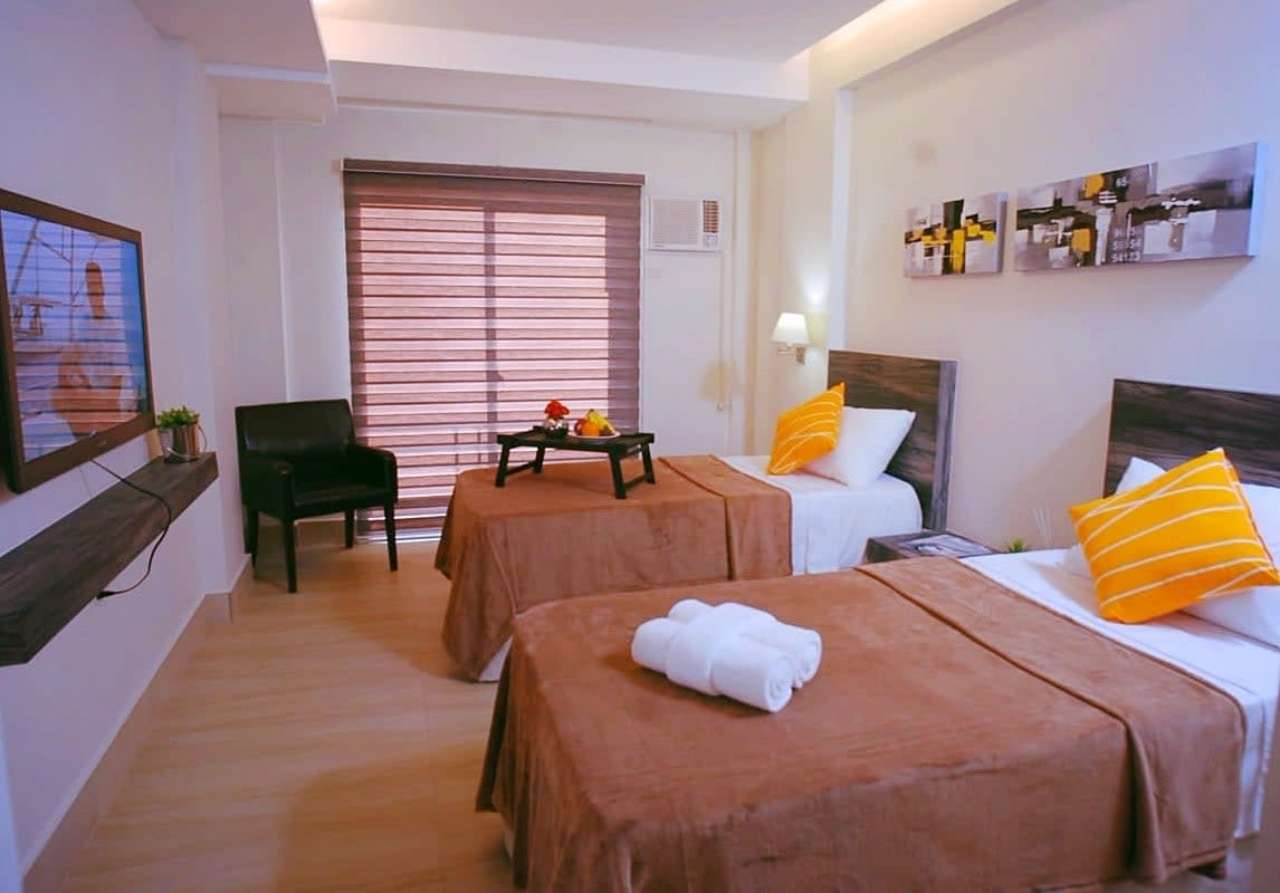 Villas with view - Antipolo villas that offer overlooking views of the city are one of the preferred choices for travelers. Seeing the twinkling lights at night from the comforts of your bedroom or from a balcony will be one of the best parts of your trip. If you're planning for a romantic staycation, then there is no better option.
Villas with pools - Water lovers will be happy to know that Antipolo has quite a lot of resorts. Booking a villa with a pool could either mean your villa's doors open up to the shared resort pool or you have a private one of your own. Either way villas with pools are always a great choice.
Destination Attractions & Activities
If you only have a day or two to spare in the city of Antipolo here are some of the activities and attractions you can't miss:
Immerse yourself in art and nature - If you only have one place to visit during your trip, many would suggest Pinto Art Museum. Primarily created to showcase both modern and indigenous art, the property itself, with its sprawling gardens and stark white walls, is a destination all on its own. Inside you'll find all forms of art from sculptures to paintings and interesting objects. They even have a restaurant called Cafe Rizal that offers a wide selection of dishes.
Visit Hinulugang Taktak - This 12-meter high waterfall is located within a national park and is considered one of Antipolo's most famous landmarks. What's best is that you neither have to hike or go through rough terrain to see it. Families, seniors, and anyone is welcome.
Go cafe hopping - Antipolo is dotted with dozens of pretty cafes with Instagram-worthy interiors great for dates, study sessions, and of course, coffee. One of the more popular ones is Crescent Moon Cafe, which sells all kinds of decorative items and even hosts workshops.
How to get around
Since Antipolo is highly urbanized, getting around is pretty easy. There are tricycles, jeepneys, and shuttles to take you around pretty much anywhere. Commuting to Antipolo is also fairly easy as there are UV express transport that offer routes straight to Antipolo Church. A trip from Makati to Antipolo will take you around one hour to two hours depending on traffic.