Down south, Alabang is known to be one of the most modern and developed areas in Metro Manila. It is well known for its laidback and upscale vibe. With an abundance of malls like Alabang Town Center and Festival Mall, country clubs like the Palms Country Club and Alabang Country Club, and other commercial centers, it would be difficult to not find something to do. Despite this, professionals are still able to get down to business with many companies setting up their headquarters in the business district. With everything you need, Alabang could very well be the best destination whether it's the start, the middle or the end of the week.
Why book an Apartment
When visiting Metro Manila, scoping out apartments in Alabang is always a good idea. Whether the visit is for business or for pleasure, Alabang apartments are strategically located to provide easy access to many key areas. Since Alabang is a pretty small area, most apartment buildings are located within the business district where major offices and malls are located. Alabang Apartments are also stylish and considerably more spacious than your typical hotel room.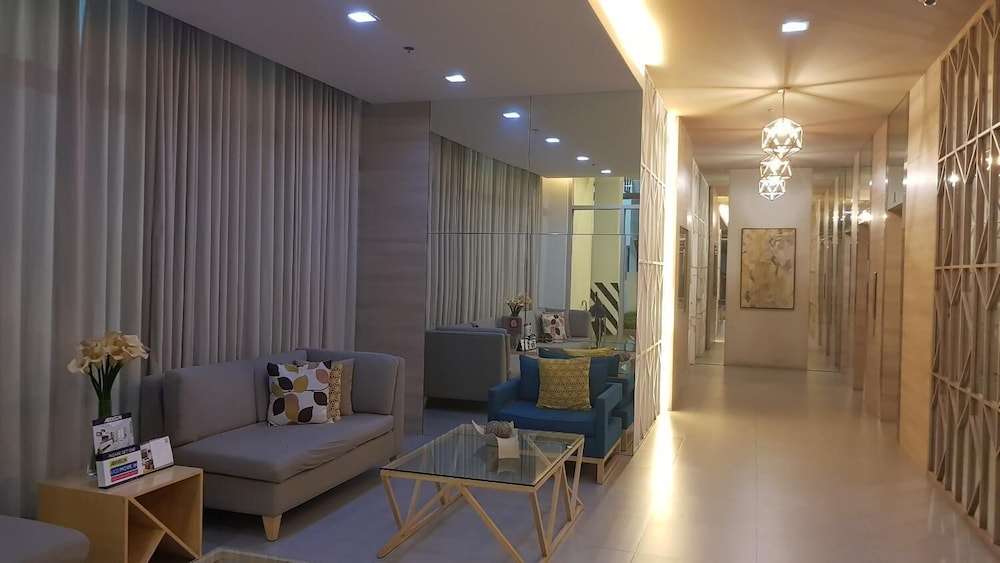 Aside from your typical room amenities, more often than not, the units come with a separate living and dining area as well as a kitchen. Some apartment buildings would also have shared amenities like swimming pools, gyms, and lounges, similar to that of a five-star hotel.
Types of Apartments
As one of the more upscale parts in the Metro, Alabang Apartments will be some of the best you can find. Whether you're traveling for business or for pleasure, here are some options to consider: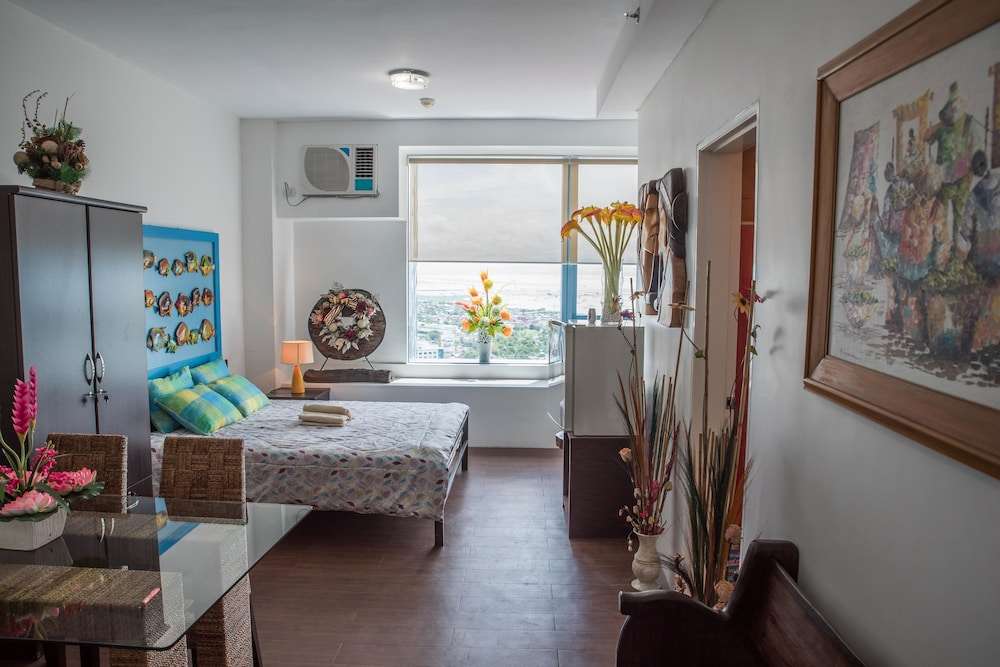 Apartments with a view - Alabang locals are very proud of their sunsets and sunrises – and for good reason. Being able to enjoy the artistic play of colors in the sky from the comfort of your apartment would be an unforgettable experience.
Apartments with kitchen - Despite the many dining options in Alabang, nothing quite beats the comfort of eating at home. Having the option to cook is also a good way to save money after a productive shopping day or while traveling in general. When choosing an apartment with a kitchen make sure it comes with all your kitchen essentials such as a refrigerator, a stove, plates and utensils.
Destination Attractions and Activities
Alabang is full of many activities enjoyable for an afternoon with family or even a night out with friends. Whatever the agenda is, Alabang is always ready to play host.
Indulge in a food trip - If you're in Alabang and wondering what there is to eat, a better question would be — what isn't there to eat? Alabang's arsenal of restaurants includes Manam Cafe, Yushoken, Ooma, Buffet 101, Alba, Project Pie and many others. Whatever cuisine you're looking for, it would be a safe bet that you can find it in Alabang. Another added bonus is that these different restaurants are only a couple minutes away from each other!
Enjoy the great outdoors - Alabang has a lot of spaces where you can sit down and relax with your closest friends while breathing the fresh suburban air. In the middle of the business district there are parks and lifestyle centers where you can find people playing fetch with their dogs and enjoying al fresco meals. There is even a biking trail if you're feeling more adventurous.
Go on a shopping spree - Whether you're looking for shoes, a guitar, or even a tent, you will surely come across a store that sells what you need. Head over to one (maybe even two) of the malls and don't be surprised to come home with a hole in your wallet.
How to get around
Coming from the Ninoy Aquino International Airport, it would only take 20-30 minutes to get to Alabang depending on the traffic. When coming from other cities in Metro Manila, you can book a car from a ride sharing service or take the Premium Point-to-Point Bus to Alabang Town Center.